Introduction
Olive net is weaved by high-density polyethylene (HDPE) UV stabilized round monofilament yarn. It is used for olive harvest collecting.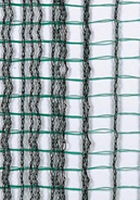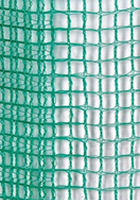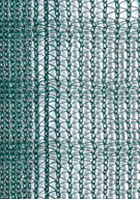 35g/m2 65g/m2 92g/m2


Specification:
Material



Fabric Weight

UV. Content

Temperature range

HDPE

32gsm up to 110gsm
Standard weight: 32gsm, 35gsm,
65gsm, 92gsm

0.3% or 0.5%

-40~ +80℃
Woven structure: knitted weaving
Width: 1m, 1.5m, 2m, 3m, 4m, 5m, 6m
Length: 20m, 50m, 100m
Color: Black, Green, Dark Green, other color is also available
Life span: 4-5years, under normal weather conditions and use.
Applications:
- Avoiding almost completely the contact between fruit and soil.
- Providing precious help for preserving a very low rate of acidity at the total advantage of final product.
- Waterproof, in case of rain or snow doesn't absorb water.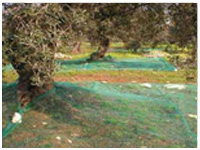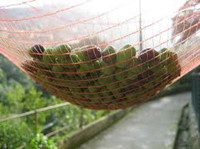 Packing:
Rolls on cardboard tubes & wrapped in plastic.