Introduction:
Anti-Bird net is extruded by High-density polyethylene (HDPE).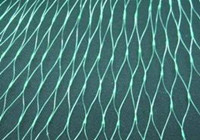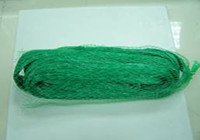 8g/m2 35g/m2

Specifications:
Material

Fabric Weight

UV. Content

Temperature range

HDPE

8gsm and 35gsm
Standard weight:8gsm, 35gsm

0.3% or 0.5%

-40 ~ +80℃
Mesh Size: 15X15cm, 12x12cm
Weight: 8g/M2, 35g/M2
Size: 2X4m, 2X5m, 2X10m, 4X6m, 4X12m, 2x100m
Color: green, brown, white, red, other color is also available.

Applications:
It is used for the protection of crops against harmful birds.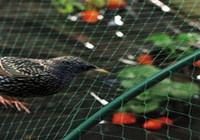 Packing:
In rolls into plastic woven bag with labels inside, then into carton